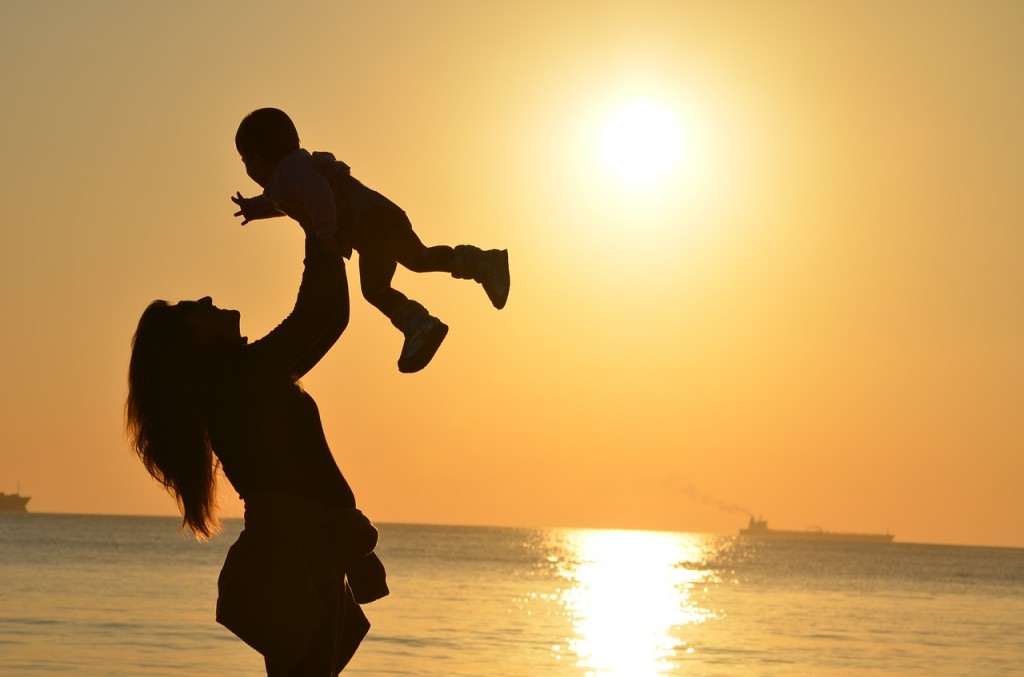 As a working mom, each little thing you can do to make daily life go more smoothly can add up to big stress relief at day's end.
While it may take a few extra minutes in the beginning to find the right tools and get your routine set up, the hours you will save later will more than make it worthwhile.
Here are seven must-haves you should seriously consider if you are a working mom.
A nutritious, healthy lunch for all
There are a variety of ways to accomplish this. But the truth is, the lunch meal is your most important meal because that will be when your energy is most likely to begin dropping, and you still have half a day to go.
To make eating a healthy lunch easier, buy pre-cut veggies like baby carrots and healthy almond or peanut butter for dipping and keep a smoothie bullet blender at work for your lunch.
If you're in a hurry, healthy vending machine snacks and food from ProServe Vending are a good option.
You don't have to make poor food choices because it is an option. It's also important to drink enough water each day and skip the soda at lunch.
An all-Inclusive car seat/stroller system
It may be slightly cheaper to buy a car seat and a stroller separately, but this will be expensive when it comes to the extra time and storage space required.
Rather, choose a stroller system with the car seat built in, making it easy to pack and go.
A personal bag that doubles as a diaper bag
Your bag choice is especially key if you regularly find yourself going right from "baby time" to "work time" with no time in between to switch bags.
There are many very attractive, comfortable and roomy bags today, both backpack and roller-bag style, that you can use for your work files and laptop as well as baby toys and diapers.
Basic black is also a great choice for hiding any stains and blending with your office attire.
A day care center with multiple scheduling and monitoring options
The more options your day care center gives you for scheduling (phone, email, mobile app) and monitoring your baby (video feeds, daily reports), the more secure you will feel and the better you will be able to concentrate when you are away from your baby at work.
This will give you peace of mind throughout the day so you can focus better on work tasks when you are in the office.
Two emergency first-aid kits (for car and house)
As a busy working mom who is always en route to somewhere, you simply must have a first aid kit within reach at all times.
Keep a list of emergency numbers, baby band-aids, baby wipes, extra diapers, antiseptic, no-rinse cleaning solution, baby cream and extra formula or baby food with your first-aid supplies for a truly turnkey crisis management system.
A mobile-friendly baby monitoring system
Today's baby monitoring systems seem like they are as sophisticated as corporate security systems. Today's mobile apps allow parents to remotely monitor their babies from anywhere in the world with the click of a button.
If you can set up your mobile-friendly remote baby monitoring system from the start and get familiar with how it operates, you will greatly reduce any stress and worry you may feel when you go back to work.
Weekly self-care date
As a busy working mommy, there is absolutely no substitute for a weekly self-care date. You simply must find a way to decompress, rest, de-stress and treat yourself somewhere in the middle of your busy life.
Find what works for you, like a massage appointment, wine and cheese night with your mommy pals or even just a simple nap.
These tips will help you stay organized and motivated as a working mom. You can successfully juggle the responsibilities of mom life and work projects with a little effort.
The following two tabs change content below.
Anita Ginsburg
Anita is a freelance writer from Denver, CO. She writes about family, home, health and finance. A mother of two, she enjoys traveling with her family when she isn't writing.
Latest posts by Anita Ginsburg (see all)