If you Google the phrase, "guest posting" right this very minute, you're sure to come up with a fair amount of results. And once you decide to click on links and see for yourself what people think guest posting is all about, you'll be met with slightly differing opinions regarding the subject matter.
One article after another will tell you the advantages guest posting brings to you and your blog or website, which, for the most part, are improvement of your writing skills, more blogosphere exposure, backlinks to your site, new friends, to name just a few.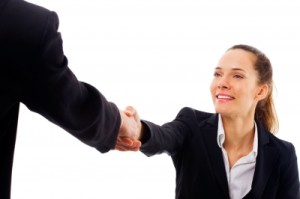 Other articles will tell you what guest posting is not, which, in general, is the abuse guest posting has been garnering from, well, some "guest writers." But everything else considered, here are three actual and very important lessons I personally learned while guest posting:
1. Guest posting is not spamming.
If we take a look at the meaning of spam, Webopedia would say that a spam is an advertisement for a certain product sent through an e-mail mailing list. And yes, those are the ones that generally go into your spam folder. That is, if you're lucky.
Now, a guest post gets labeled as spam if it screams blatant advertising. There are avenues for these sorts of advertising, but guest posting is definitely not one of them.
2. Guest posting isn't all about the backlinks.
It's a given that guest post writers are after the exposure they can get for their blogs or websites, and I won't dare to deny that. But if backlinks are the only reasons you're writing guest posts, chances are you'll be writing crappy posts that no one will care to read.
If your mindset is focused on backlinks and not on quality content that readers will enjoy reading, what can you expect to come up with?
And instead of you getting the backlinks that naturally come about with guest posting, you get nothing but a virtual sign on your chest that says "Warning: Guest Writer to Avoid."
3. Guest posting is building relationships.
I don't advertise guest posting in this blog, and I don't offer guest posting opportunities as of yet (although I'm seriously considering the possibility). But there had been occasions in the past when I've been approached, and I relented given that the posts themselves were OK.
But what bugged me about those two occasions was that the people who approached me never even cared to send me a thank-you note after publishing their articles.
It was obvious from that gesture alone, or the lack thereof, that all they cared about were the backlinks.
The verdict … well, my verdict
I seriously considered taking the posts down, but I try to honor my word where I can. I promised to publish their articles and I did. But really, it wouldn't have hurt if they took time to extend their gratitude, which is why I always make it a point to thank my gracious hosts for sharing my posts with their audiences.
And if they require that I take time to respond to comments, I do.
As for those two guest posters, they never will get second chances from me again. Who want to be used anyway?
Image courtesy of Ambro / FreeDigitalPhotos.net
The following two tabs change content below.
Maricel is a regular mom juggling her time between being a mom and her full-time profession as a researcher for a top-notch financial firm. Add blogging and freelancing to the mix, and it's one crazy ride. But somehow she manages to stay sane. Maricel loves to write about various stuff - from technology to personal finance, from social issues to life in general.
Latest posts by Maricel Rivera (see all)