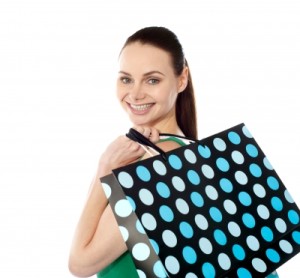 Cliché as it might sound, Sir Francis Bacon hit the nail on the head when he coined the phrase "knowledge is power." Indeed, with the right know-how, the right level of information, people are better able to make sound decisions, decisions based on facts, not emotions or hearsays.
The same goes for spending. In today's volatile economy, mindless spending is a sin. I don't know about you, but I would never want to find myself ruing the day I took out my wallet and paid for something, especially if it's ridiculously expensive, I don't have any need for.
Let's make things clear before we go any further. Spending is not bad as long as your wits are properly in place when you hand over the cash (or swipe your plastic, if you will). If it doesn't feel right, take a step back and postpone the spending for another day after you've slept the idea over or turned it upside down in your head quite a bit.
Yes, delay gratification if that's what it takes to make you feel better.
So with that out of the way, let's say "aye, aye, captain" to Sir Francis Bacon and load up on information about six online businesses that even my innately frugal self may consider taking a hard look at one of these days:
1. IDPoster.com
IDPoster.com is an online service specializing in the printout and distribution of celebrity posters. The site has posters of singers, actors and actresses, athletes, models and many others.
And if you want a picture of yourself turned into a poster to adorn a bare wall in your bedroom, simply upload your image to the site, specify the size and design, add to your cart and you're done.
From the leader in comfortable seating for decades now, La-Z-Boy Spas/Hot Tubs takes seating comfort to the next level – this time, with water. Almost 80 years ago, cousins Edward Knabusch and Edwin Shoemaker started a furniture business. They invented a porch chair with a recline feature.
Owing to their designing philosophy, "nature's way of relaxing," the chair was a phenomenal success, and the rest is history. No doubt, the company's spa line is poised to garner the same success.
If you choose to get yourself a hot tub, you should consider getting a hot tub cover, too. It has been shown that even a hot tub cover with the least possible heat insulation value can potentially save up to 75% on heating costs, definitely a lot better than simply leaving the hot tub's surface exposed when it's not being used.
Northern Hot Tub Covers is a Canadian company that specializes in hot tub covers that are guaranteed to withstand even the worst of Canadian weather.
Ever since the time of our forefathers, jewelries and hand-crafted timepieces are the accessories of choice. Ermitage Jewelers has been in the business of buying, selling and trading Swiss watches and authentic jewelry for almost three decades now.
Domiciled in Atlanta, Georgia, the company also has an online business that carries the same stock as the brick-and-mortar store.
Women love flowers, and I'm generalizing. There may be some that don't, but they're a minority compared to the overall female population. So if you're planning on making your girl feel extra special, especially if she's in another part of the world, consider MegaFlowers.com, an online flower shop that specializes in the delivery of fresh flowers all over the world.
With the company's partner florists and delivery companies in every country in the world, delivery time ranges from 3 to 24 hours depending on location and at prices that need not be headache-inducing.
If you're a driver or would-be driver, you should realize that having a license is not just about being able to drive around. Having a license entails responsibility.
Education4Drivers.com is an online driving database that tackles everything a driver needs to know about state laws, navigating state roads, the driver's permit, which actually is needed to apply for a driving license, driver's manual, parent-taught driving and tons of other materials.
So for entry-level or refresher courses, head on to the site and get your daily dose of driving-related information.
This is a sponsored post.
Image courtesy of stockimages / FreeDigitalPhotos.net
The following two tabs change content below.
Maricel is a regular mom juggling her time between being a mom and her full-time profession as a researcher for a top-notch financial firm. Add blogging and freelancing to the mix, and it's one crazy ride. But somehow she manages to stay sane. Maricel loves to write about various stuff - from technology to personal finance, from social issues to life in general.
Latest posts by Maricel Rivera (see all)