Contrary to what others may believe, the journey of a single post doesn't end the moment a blogger hits Publish. Instead, that is where it starts. Well, that is if you're looking to gain some following.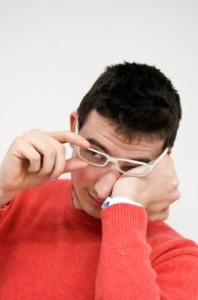 If you're simply blogging for yourself, or as others say, for posterity's sake, then, forget I even said that.
Publish, then promote
I shamelessly call myself a writer. It's been a dream of mine since I was little and something that just wouldn't die out no matter what I do. I can sit all day long in front of the computer, pounding at the keys until my eyes get all bloody from eye strain, but the following day, expect me to be at it again.
The moment I publish a post, next on my agenda is share it with my Facebook friends. And since my Twitter account (which doesn't speak for much since I don't do much Twitter anyway) is linked with Facebook, the post gets automatically shared through Twitter as well.
And that's all there is to it, unfortunately.
Social bookmarking, blog promotion
Bottom line, I don't do enough social bookmarking, not enough blog promotion. Visiting other blogs and leaving related comments should help me get some backlinks, too. But I haven't been doing a lot of that lately.
Add to that my innate ignorance, or thereabouts, of SEO.
Call me busy. Call me pressed for time. Okay, so call me lazy. Still, not much blog interaction, not much traffic to the site.
And now that I've accepted that for a fact, little by little, that's going to have to change. If I am going to continue blogging, then, I better be good at it. And that would mean publishing and promoting.
No more excuses.
I owe it to the people who stood by me all this time.
Image courtesy of razvan ionut / FreeDigitalPhotos.net
The following two tabs change content below.
Maricel is a regular mom juggling her time between being a mom and her full-time profession as a researcher for a top-notch financial firm. Add blogging and freelancing to the mix, and it's one crazy ride. But somehow she manages to stay sane. Maricel loves to write about various stuff - from technology to personal finance, from social issues to life in general.
Latest posts by Maricel Rivera (see all)